Tuesday OCTOBER 4 there is a Boys Basketball Parent Meeting from 5:30-6:30 in the Commons at the 4-8 Building. Please plan on coming if you are interested in trying out for the middle school boys' basketball team. Sports packets are due before athletes are allowed to tryout.

Nighthawk Sports in Weekend Action JV Volleyball at the NCAC JV Tournament 6th Grade Lost in Final to get 2nd 7th/8th Grade fought hard to get 4th Cross Country at Sweetheart Invite Girls had two runner in top 5 getting 6th Place and Boys got 10th place out of 21 teams

Nighthawk Nation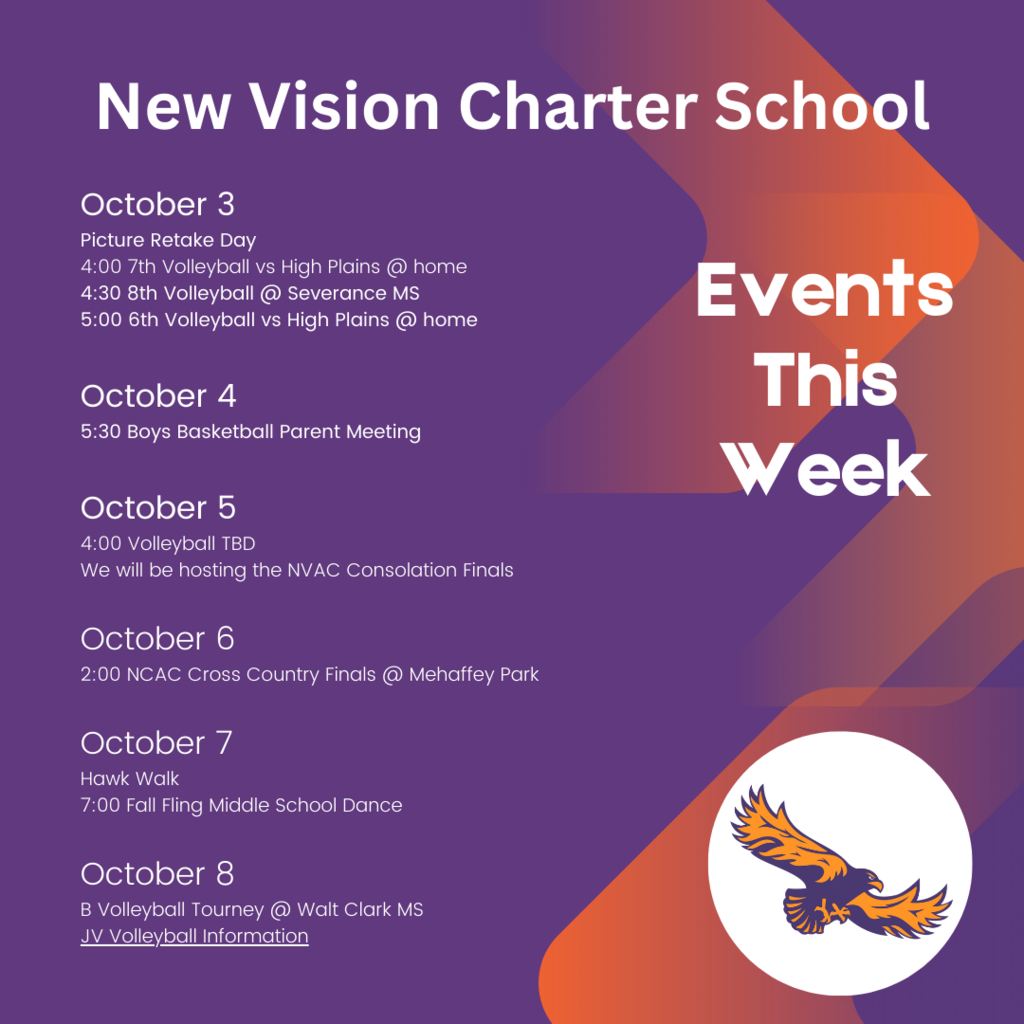 The NCAC Volleyball tourney starts Monday. Our 6th grade team will play High Plains at home at 5. The 7th grade team will also play High Plains at home starting at 4. The 8th grade team will travel to Severance with the game starting at 4:30. Good luck to all the girls!!!

Nighthawk Sports in Action Volleyball against High Plains School 6th Grade Lost in 2 7th Grade Won in 2 and 8th Grade Won in 3

Nighthawk Sports in Action Volleyball against Riverview School 6th Grade Won in 2 7th Grade Won in 2 and 8th Grade Won in 2

Boys Basketball Parent Information Night is schedule for Tuesday, October 4th at 5:30 pm in the commons area. Please plan on attending if your student is interested in playing Boy's Basketball for the 2022-23 school year. We will be discussing expectations for the season.

Nighthawk Sports in Action Boys' Soccer Fell to Frontier Academy 1-3 Volleyball against Walt Clark Middle 6th Grade Won in 2 7th Grade Lost in 2 and 8th Grade Won in 2

We are looking for a 7th-grade boys basketball coach who understands the game of basketball. As a coach, you will be responsible for instructing players during practice and games, developing skills for the team and individual players, communicating with all stakeholders, and providing mentorship to athletes. This is a stipend position, and you will need to be able to coach from October 10th to December 10th. Practice times are 3:45-5:15 and games are Monday's and Wednesday's. If you are interested, don't hesitate to get in touch with Scott McNutt at
smcnutt@newvisioncharterschool.org
.

Hey Nighthawk Nation! The NVCS Fall 2022 Book Fair is just one week away! September 26th-30th NVCS 4-8 Campus Library at 299 Peridot Ave Monday, Wednesday, Friday: 4:30-5:30 & Tuesday, Thursday: 4:30-7:30 and Anytime online! Here's what you can do to get ready for our book fair! 1. Set up an e-wallet account for your student! This allows family and friends to contribute to their account! It's basically a digital wallet that allows multiple people to contribute funds to your student's book fund. 2. Ask your child's teacher for their e-wallet link, so that you can contribute money to books and supplies for our classrooms here at NVCS. 3. SIGN UP TO VOLUNTEER! We appreciate any help we can get!
https://www.signupgenius.com/go/10c0e45a4aa29abfcce9-nvcs
4. Browse the digital catalog! We have lots of exciting new releases to share with you this year! E-wallet accounts, online catalogs, and online shopping can be found at
https://bookfairs.scholastic.com/bf/newvisioncharterschool
See you soon! -Sarah Lesko and Rachel Bravo Questions? Contact us!
slesko@nvcs.school
or
rbravo@nvcs.school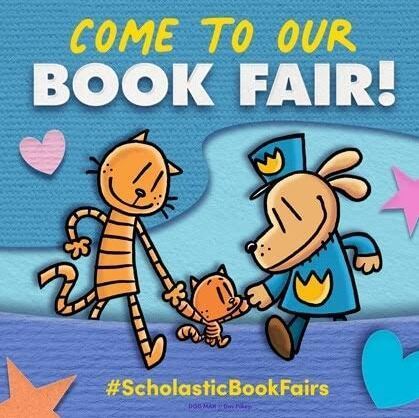 Nighthawk Sports in Action Soccer fell against Loveland Classical 3-2

Happy International Dot Day! NVCS engineers celebrated all week in the STEM Lab by writing the things they love about themselves on dot stickers and combining all of their positive traits to build drinking straw rafts. Ask your 2nd or 3rd grade Nighthawk engineer how many pennies their raft held!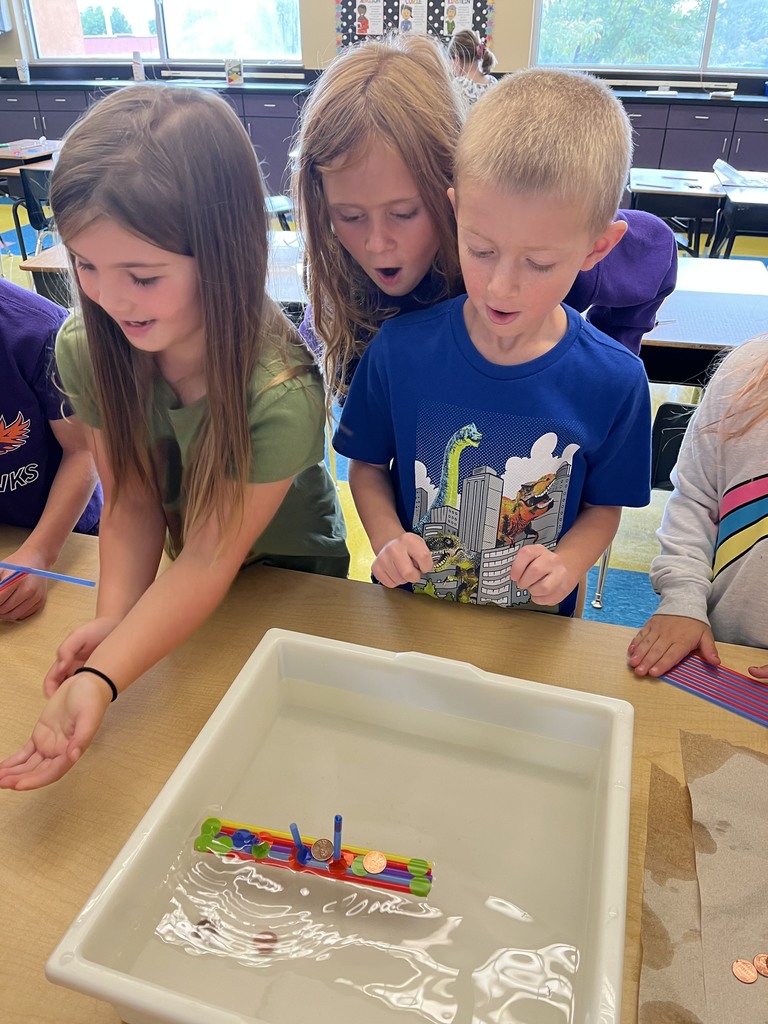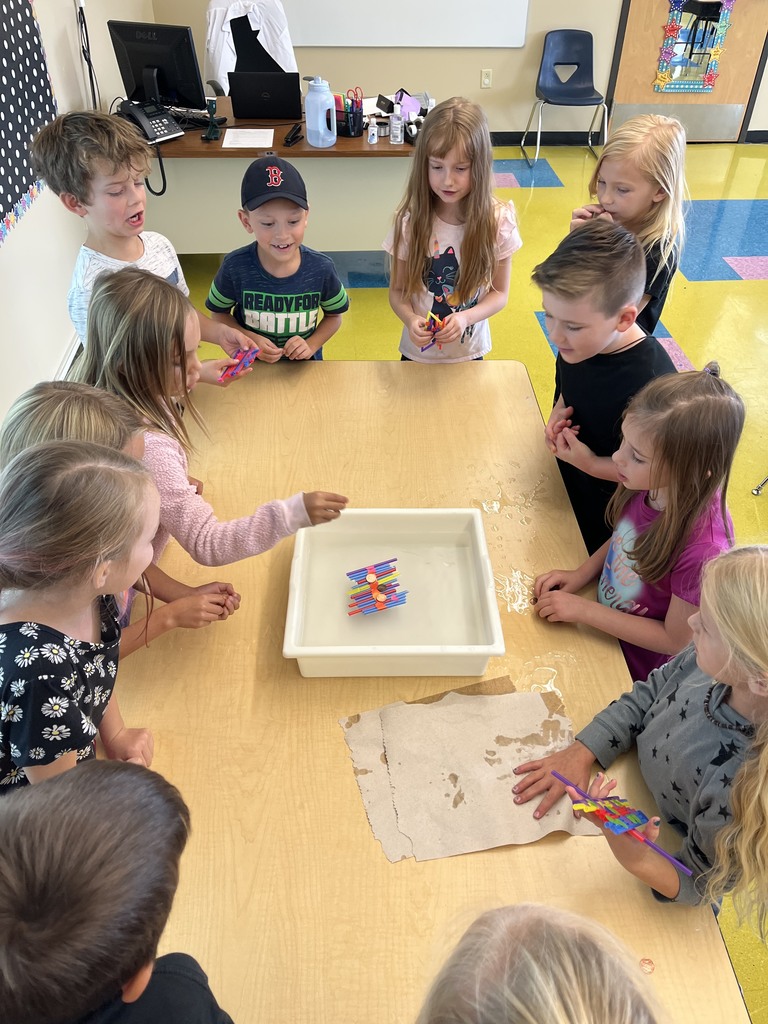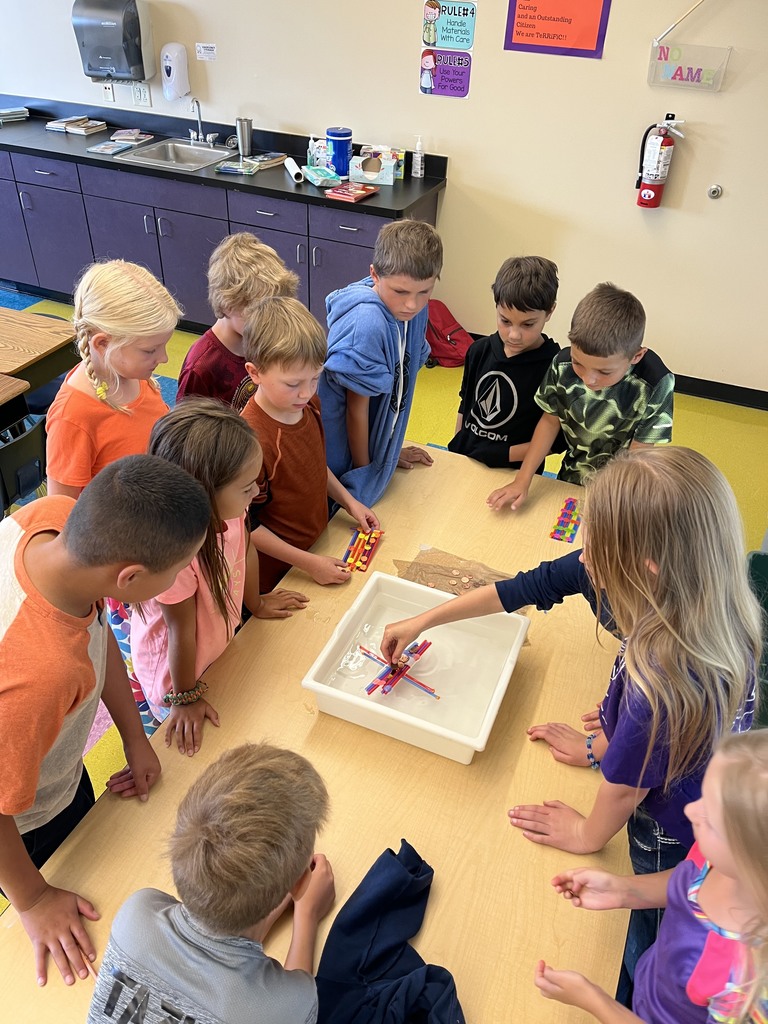 Nighthawk Sports in Action JV Soccer won against Windsor Charter School 4-3 Cross Country Represented Well at the Severance Middle CC Meet Top Girls finished 1st, 2nd, 23rd, and 24th place Top Boys Finished 12th, 22nd, 24th, and 25th Great Job Nighthawks

Nighthawk Sports in Action Boys' Soccer Fell to Liberty Commons 2-5 JV Soccer Fell to Liberty Commons 0-8 Volleyball against Conrad Ball Middle 6th Grade Won in 2 7th Grade Won in 2 and 8th Grade Won in 2

Nighthawk Sports in Action JV Volleyball against Resurrection Christian 6th Grade Lost in 3 7th/8th Grade Lost in 3

7th graders spent last week honing their team-building skills at the UNC Ropes Course! Ground games improved communication skills, problem-solving, and encouraging each other (sometimes while passing a rubber chicken down a conga line). Challenge by choice had some students doing some amazing acrobatics on the high elements, with others cheering them on from below. We had a blast and learned a lot about ourselves and group dynamics.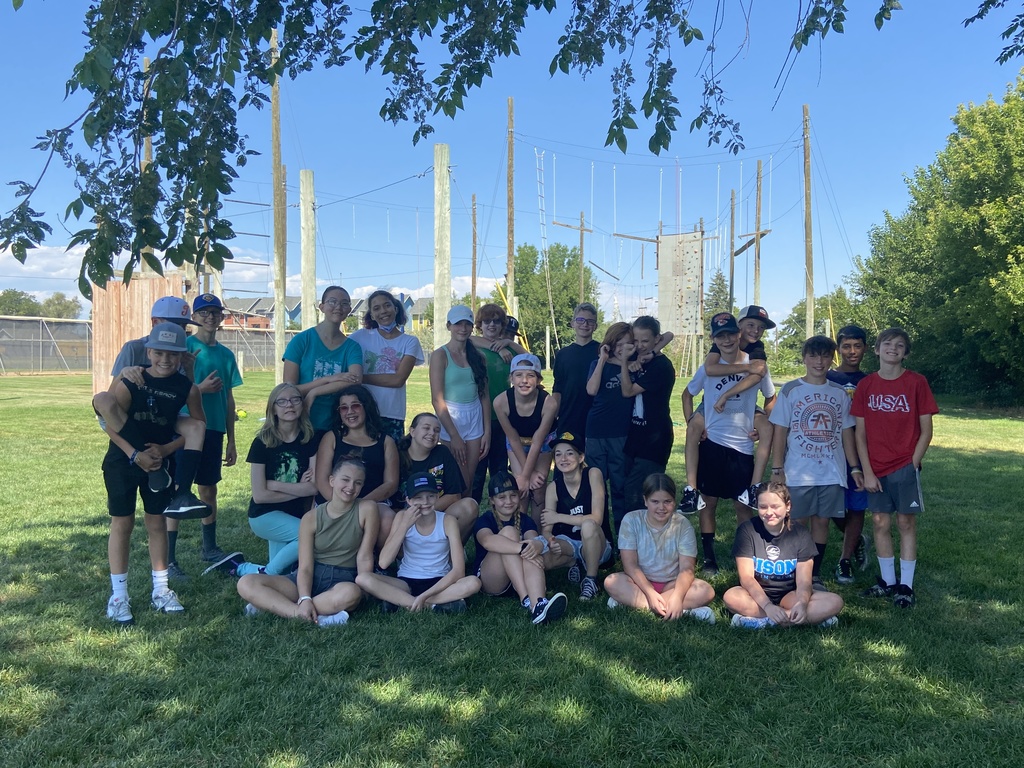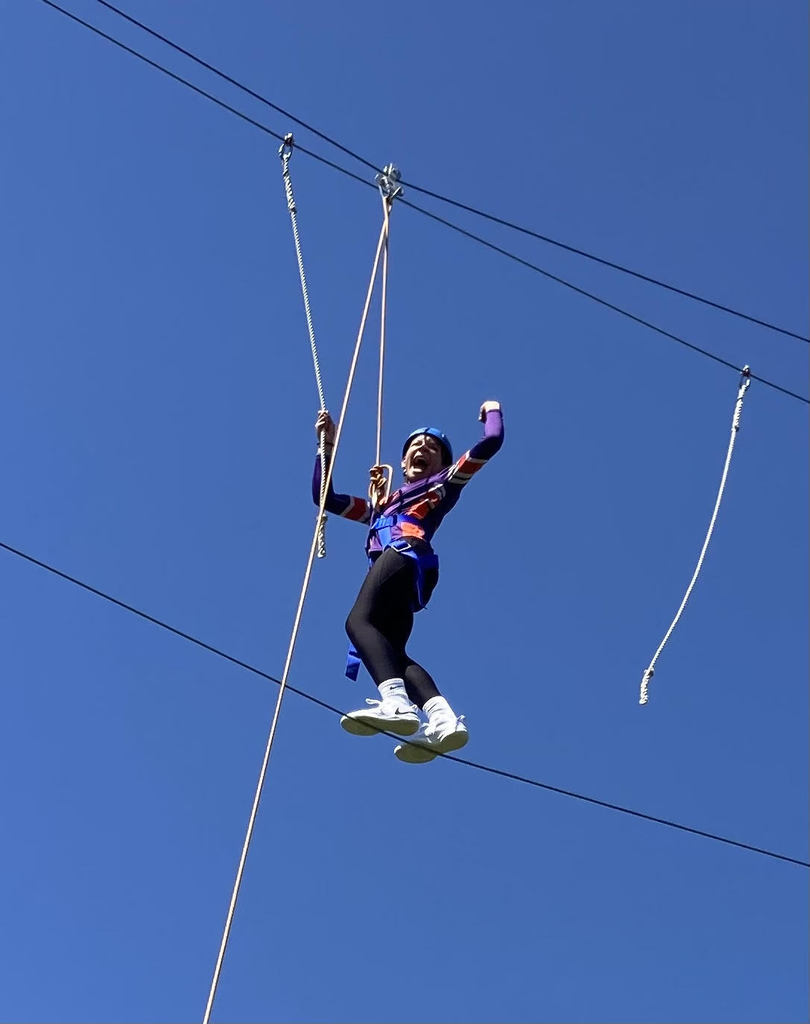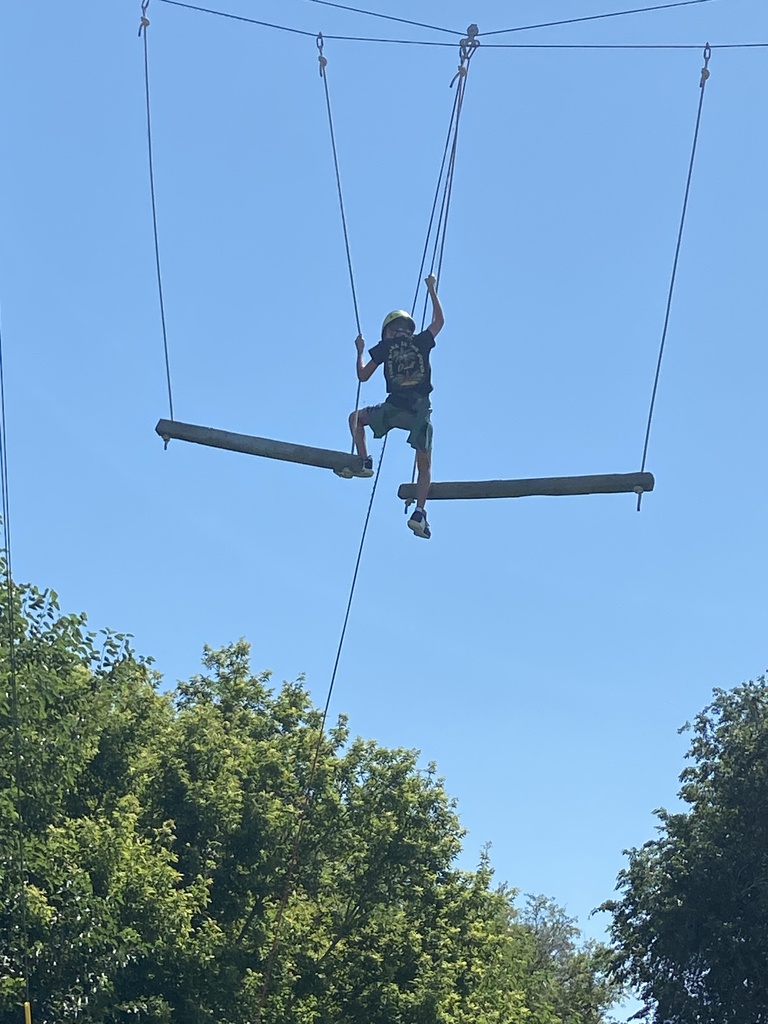 Nighthawk Sports in Action Boys' Soccer Fell to Lincoln Middle 6-4 Volleyball against Severance Middle 6th Grade Won in 2 7th Grade Lost in 2 and 8th Grade Lost in 2

Science Fair! All TSD & NVCS enrolled students from grades K-12 are invited to compete, regardless of whether they participated in a school fair and how they placed. The district registration form must be completed and project paperwork uploaded into the registration form by midnight, October 7, 2022. Approved projects will be notified no later than October 13, 2022. Students, do not begin your project until you have received your project's approval. Important! All projects must complete the required paperwork prior to beginning an experiment. Visit The TSD District Science Fair Page for full information:
https://bit.ly/3gPTwCe


Nighthawk Sports in Action Boys' Soccer won against Weld Central Middle 11-0 Volleyball against Bill Reed Middle 6th Grade Won in 3 7th Grade Lost in 2 and 8th Grade Won in 3

Welcome, Kevin Syracuse! My name is Kevin Syracuse, and I am honored to be your new School Security Officer (SSO). As an SSO my job will be to ensure a safe and positive learning environment for all who attend New Vision. Working with students is a passion of mine and I am dedicated to making sure our kids have a safe, and comfortable learning environment.