MIDDLE SCHOOL AT NEW VISION: A LOVELAND CHARTER SCHOOL
New Vision Charter School in Loveland provides a rigorous curriculum that is aligned with state and national standards, while also fostering a culture of collaboration and teamwork through various extracurricular activities and group projects. Additionally, the school emphasizes the importance of compassion and empathy through community service projects and social-emotional learning programs. By instilling these values in its students, New Vision Charter School equips them with the skills and mindset necessary to thrive in an ever-changing global landscape.
89% of Alumni Enrolled in Advanced High School Courses
Over $35,000.00 raised for community programs. Developed by students, fostered through education.
Team based, collaborative learning experiences prepare students for the next step in their educational careers.
INDIVIDUALIZED LEARNING FOR MIDDLE SCHOOL
We recognize that every student has unique learning needs and preferences, and we strive to create an environment that accommodates these differences. Our teachers work closely with each student to identify their strengths, challenges, and learning styles, and tailor their instruction accordingly. By doing so, we can help students develop a deeper understanding of the concepts they are learning and achieve their academic goals.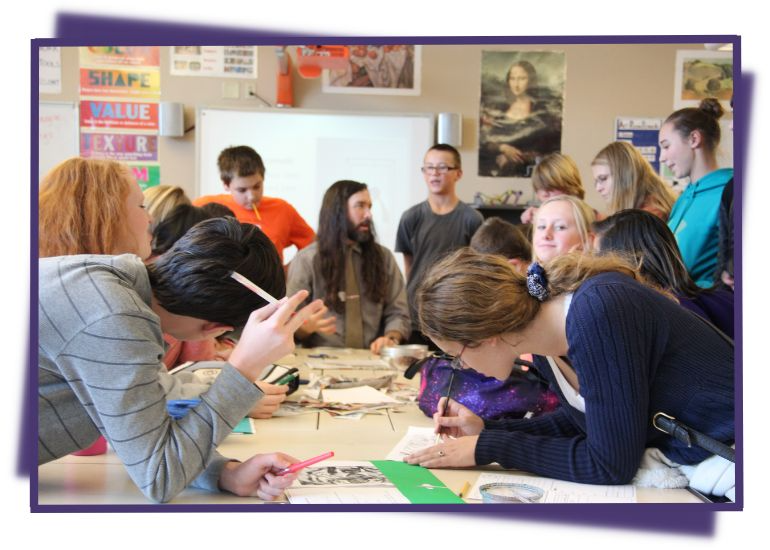 A MIDDLE SCHOOL FOCUSED ON YOUR CHILD'S FUTURE
New Vision Charter School is dedicated to providing a strong and comprehensive curriculum for middle school. The school understands that these formative years are crucial for students' academic and personal growth, and therefore, it strives to create an environment that fosters learning and development. The curriculum is carefully designed to meet the needs of each student, enabling them to develop critical thinking skills, problem-solving abilities, and a love for learning.
We are a Loveland charter school founded by parents to create the best learning environment for our children. As a school of choice, our students and families choose to be here. Our students strive for excellence in all that they do, and we meet them where they are at.
Our students are the future. Our mission is to ensure they have any future they desire. With exceptional teachers, a superb curriculum, and strong parent partnerships, our students excel in all that they do. Creating new visions is what we are all about.