New Vision Charter School ~
Way to Go Schoolpool Program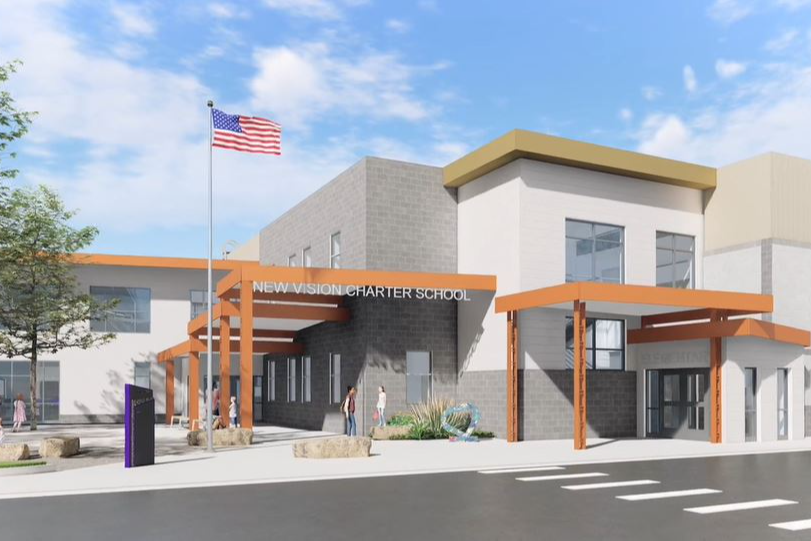 🚗 🚌 🚙 Looking for help getting your student to and from school?
🎼 🏀 🎮 Need a ride for the days your student has afterschool activities?
🙋 🙋 🚙 Want to make new friends on the way to school?
New Vision Charter School is pleased to partner with Schoolpool, a free program to make it easier to get to school and activities through carpooling.
Why consider carpooling? Carpooling has a number of different benefits for New Vision Charter School.
· It helps YOU: Carpooling helps share the load of transporting kids to and from school and after-school activities.
· It helps our school: Carpooling eases congestion on the road and around our school campus, creating a safer environment for students walking and biking.
· It helps our community: Carpooling is a way to meet nearby families who attend our school and get more connected to our school community.
Signing up for Schoolpool is free, easy, and secure! There is no cost to participate. Your information will only be shared with families from our school. To maintain the highest level of privacy and security, New Vision Charter School's registration link is unique to families attending our school.
How do I participate? It's simple!
1. Go to https://mywaytogo.org/s/schoolpool-new-visihca23 and create an account and enter your address or intersection.
- Pro-tip: Use a computer. While it works on a smartphone and tablet, there is more functionality on a computer.
2. Add comments to indicate interest, such as "can provide morning rides in exchange for afternoon rides," "student is in after-school activities," or "looking for a walk buddy in the mornings."
3. Find and contact interested families.
Here are some tips from carpooling experts to help you be successful:
· Get acquainted—contact the parents on your list and arrange a get-together prior to your first day carpooling.
· Exchange important information and emergency contacts.
· Decide on a schedule: How many days a week will you travel to/from school together? Who's driving on which days? What if a parent needs to switch a day?
· Plan ahead and be on time.
· Establish a back-up plan.
· Set ground rules.
· Have fun!
The more families that register, the more likely you are to find good matches. Even if your family doesn't need a ride, consider signing up to drive other students. Your participation builds a stronger community for New Vision Charter School.