Middle Ages Day 4th grade had an extraordinary day celebrating the Middle Ages. They each presented their Middle Ages diorama and their stories telling the daily life of one of the figures of Feudal Society. They concluded their day with Middle Ages treats, an obstacle course, a Black Plague game, and illuminated manuscripts. The costumes and enthusiasm for this time period were exemplary for these 4th-grade serfs, queens, kings, and craftsmen.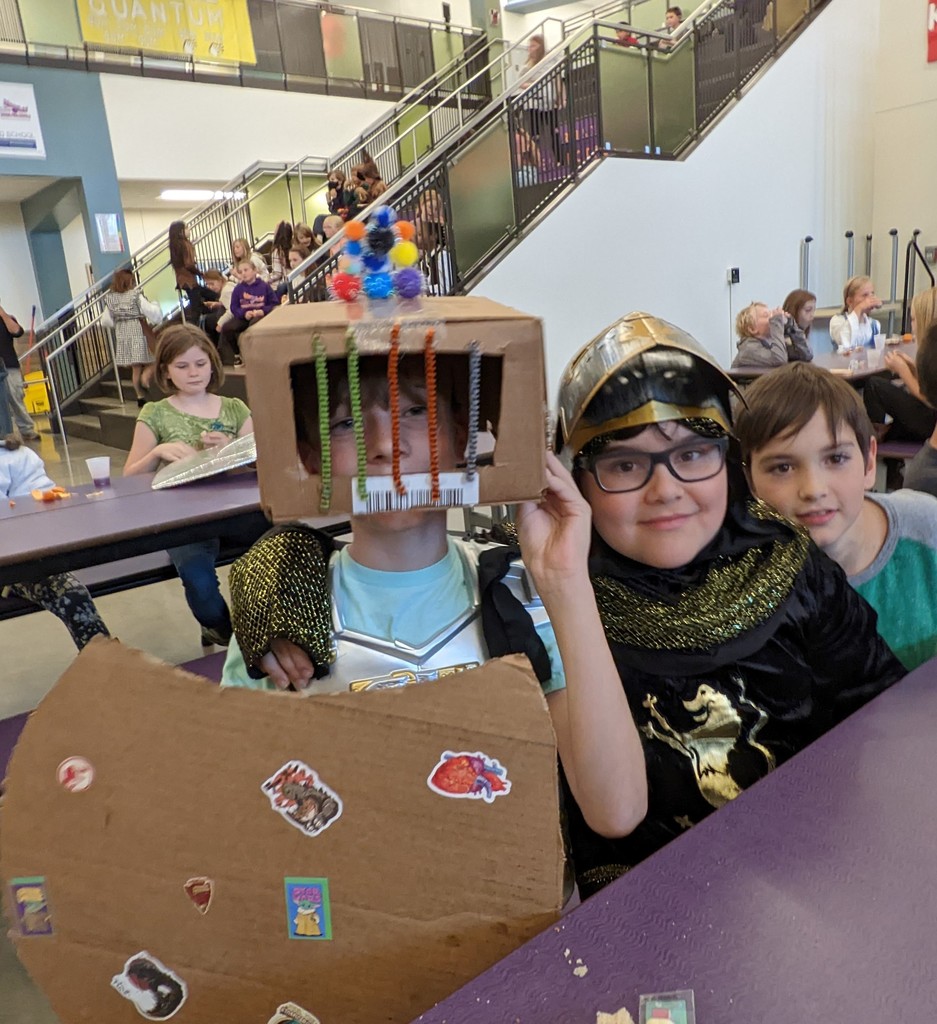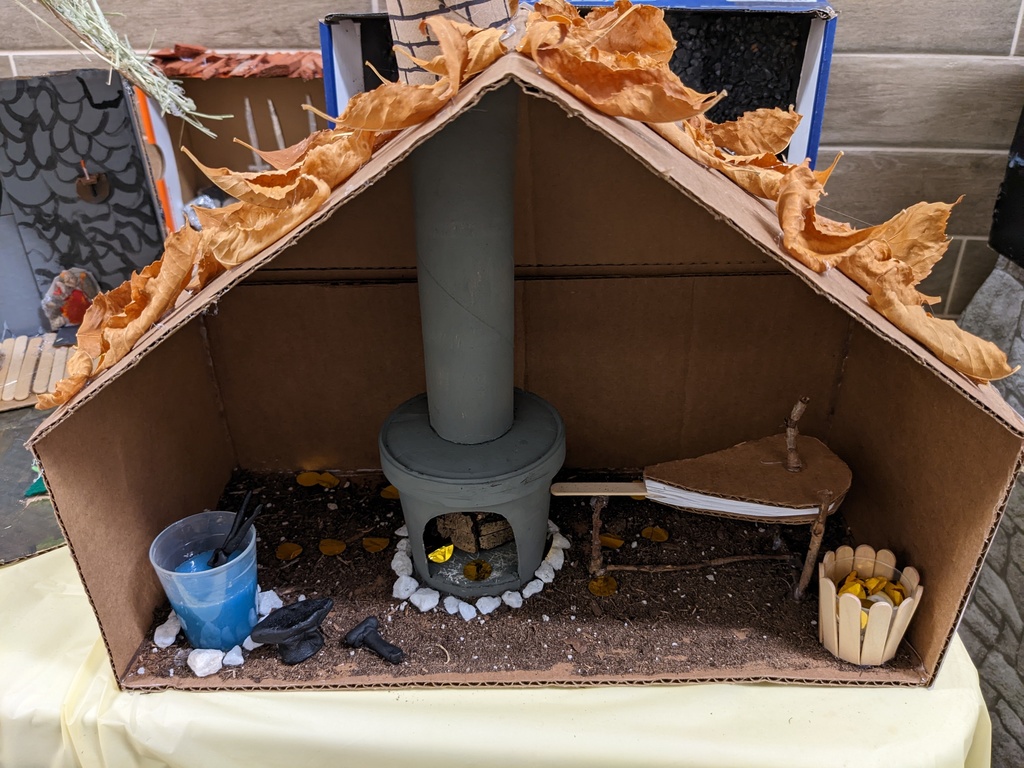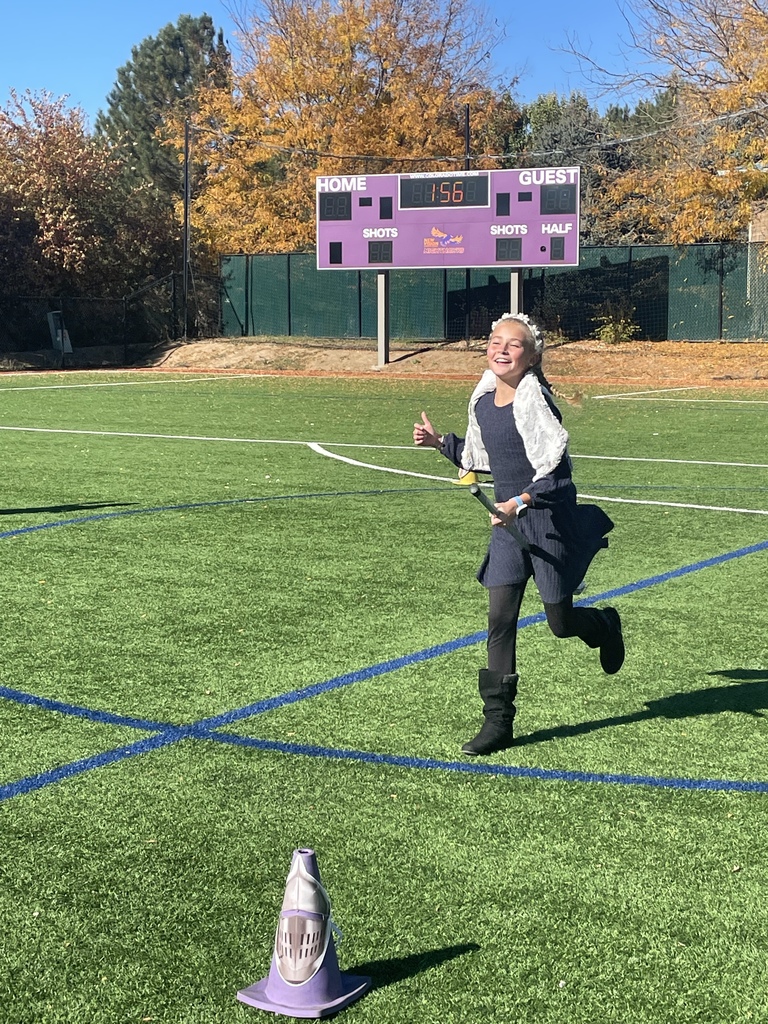 Nighthawk Sports in Action Boys' Basketball against Walt Clark Middle 6th Grade and 7th Grade won and 8th Grade Fell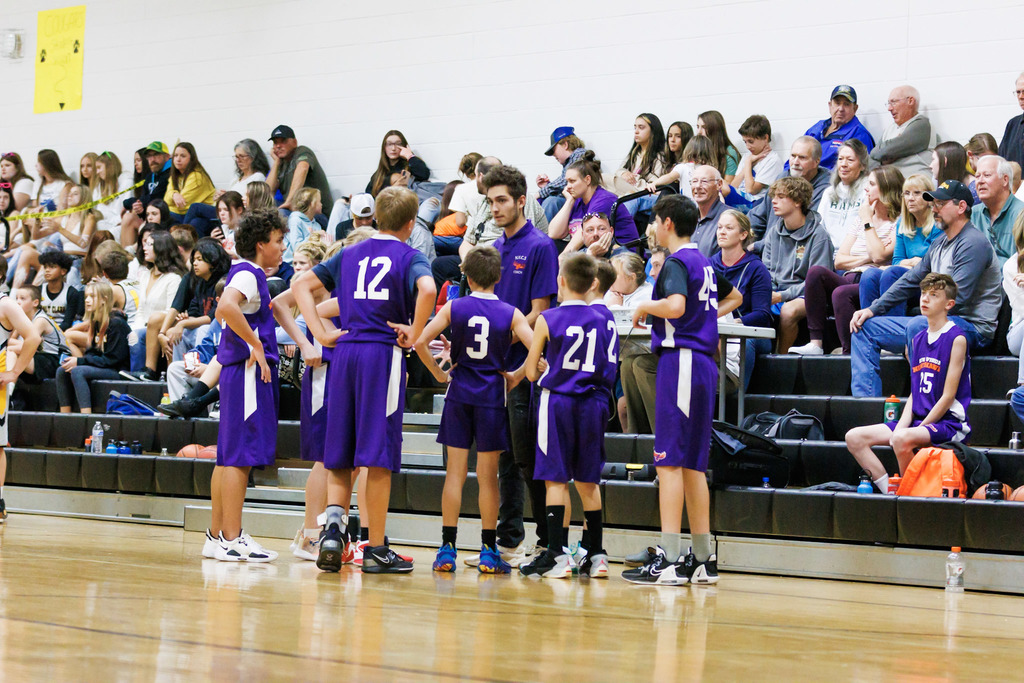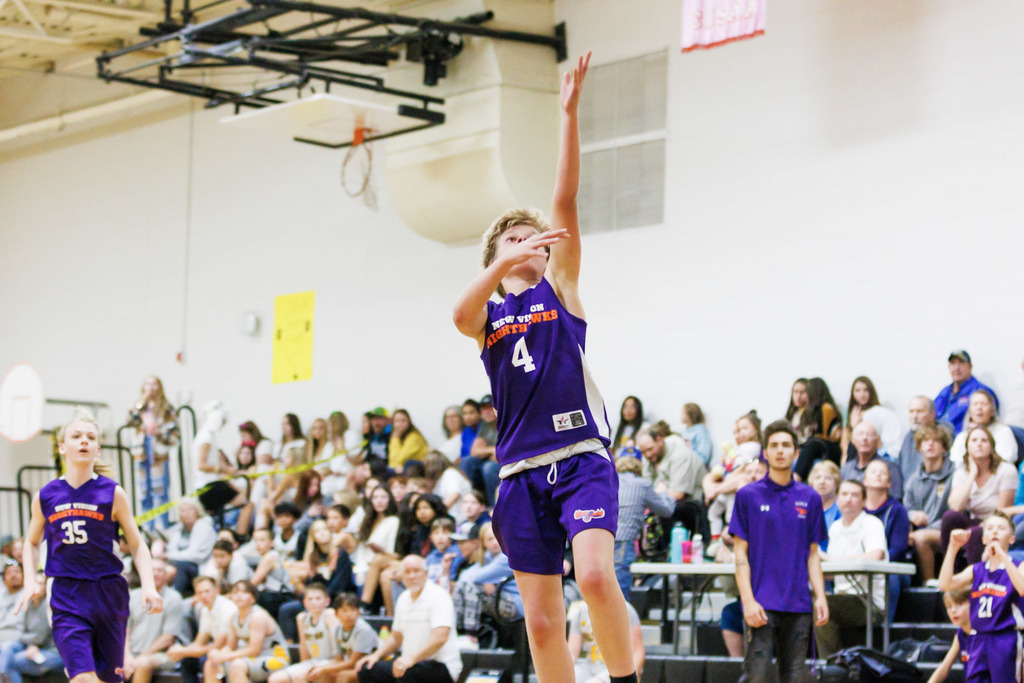 Nighthawk Sports in Action Boys' Basketball against Turner Middle 8th Grade won 42 - 28 7th Grade won 52 - 30 6th Grade Fell 15 - 30

It's a great day to be a Nighthawk!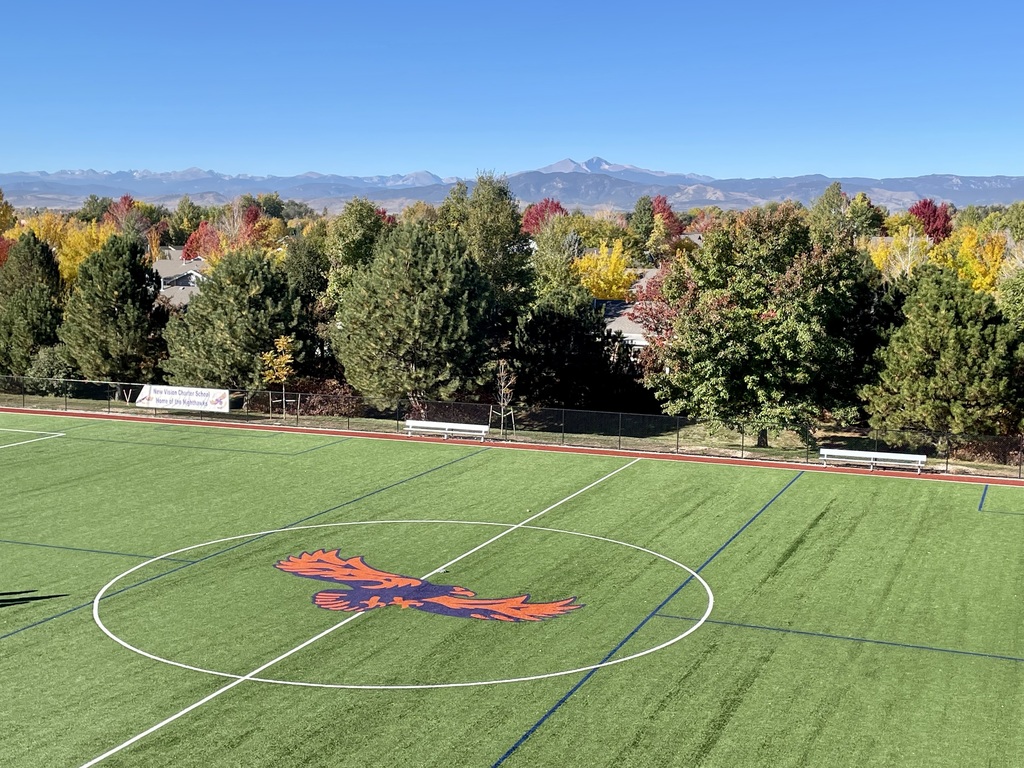 Attention 8th Grade Families ➡️ Open House Nights Explore unique options offered by each school, meet teachers and staff, and learn more about next steps towards high school registration! 📌 Loveland High School November 9th from 6 - 7:30 PM 📌 Thompson Valley High School November 28th from 6 - 7:30 PM 📌 Berthoud High School December 1st from 6 - 7:15 PM 📌 Loveland Classical Schools December 14th from 5:30 - 6:30 PM 📌 Mountain View High School December 14th from 6 - 7:30 PM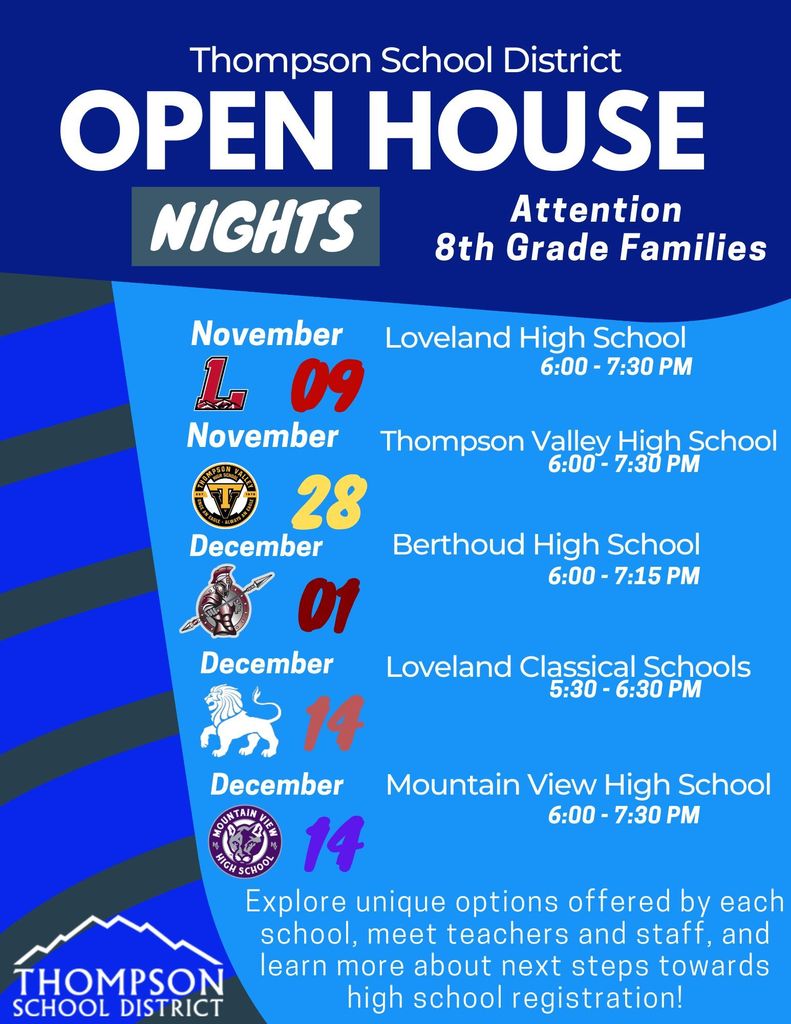 These adorable Ancient Mesopotamians from Mrs. Chaloupka's class practiced the art of writing using cuneiform!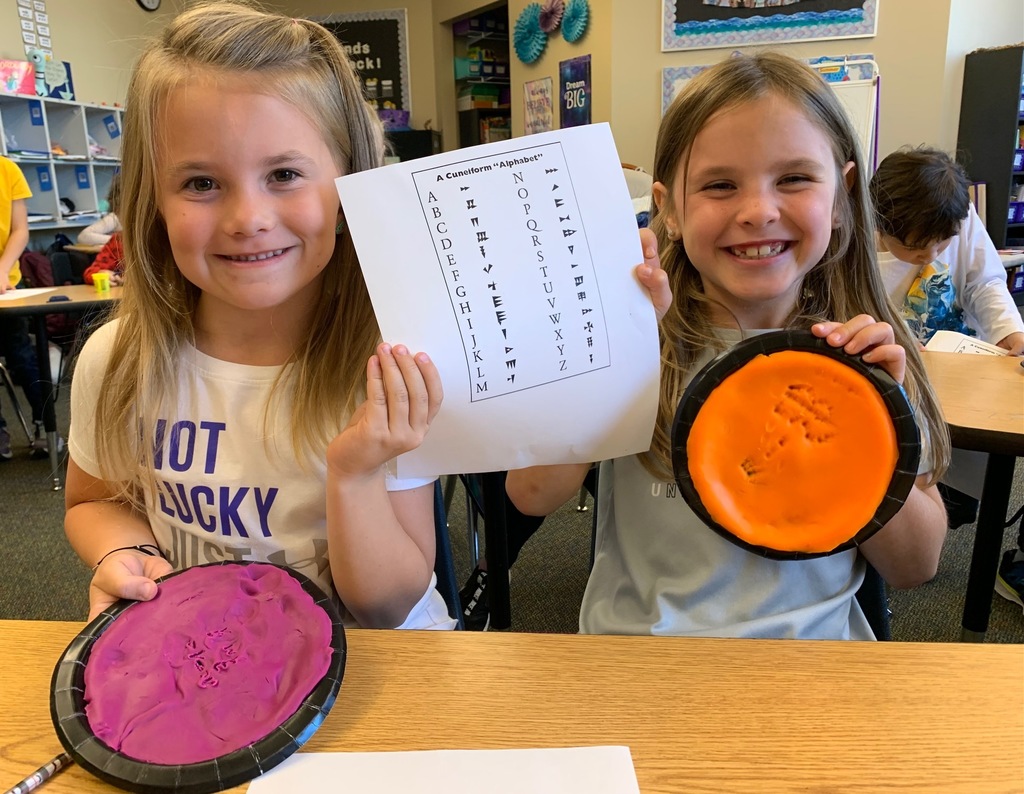 Thank you, Angela Myers!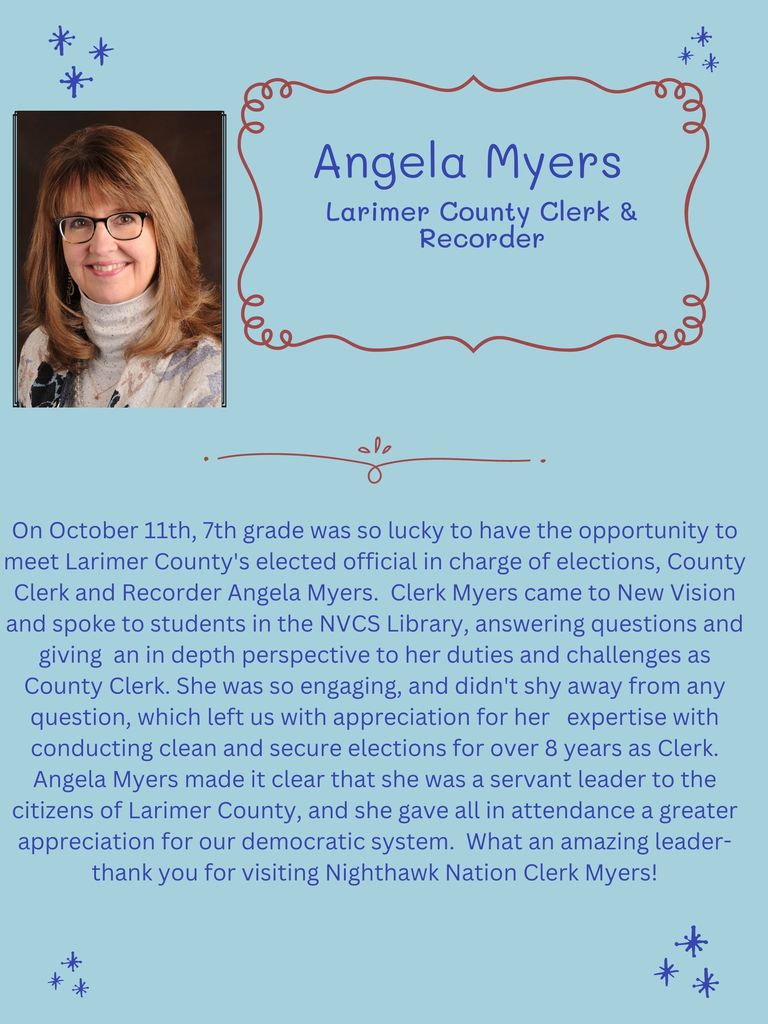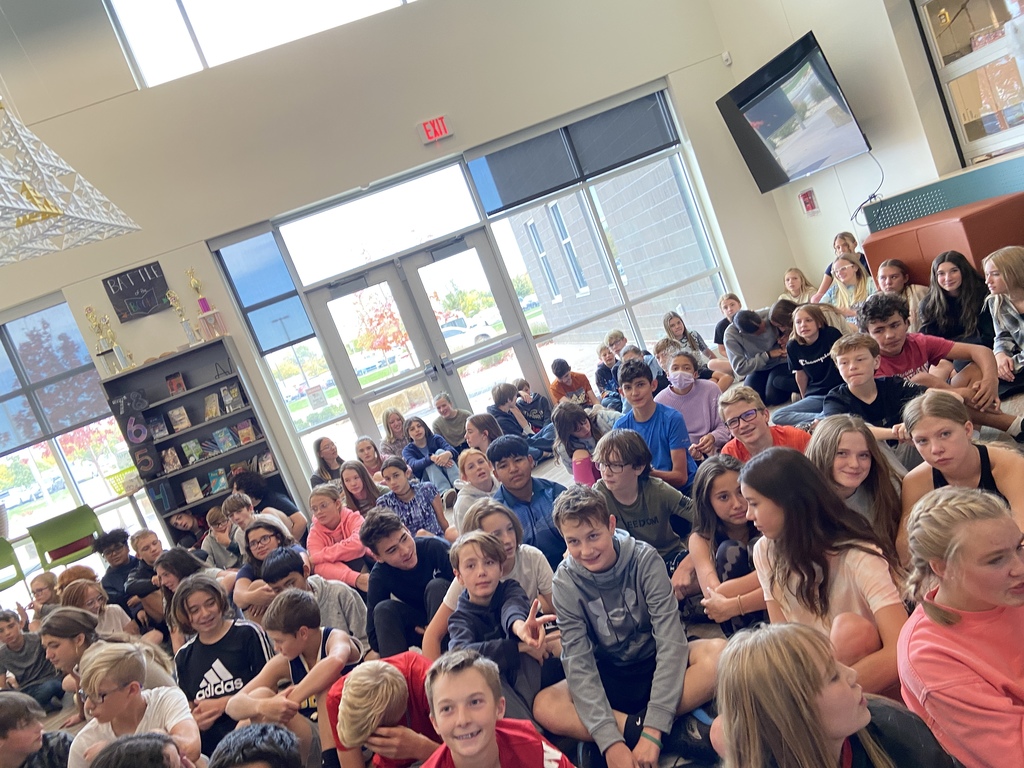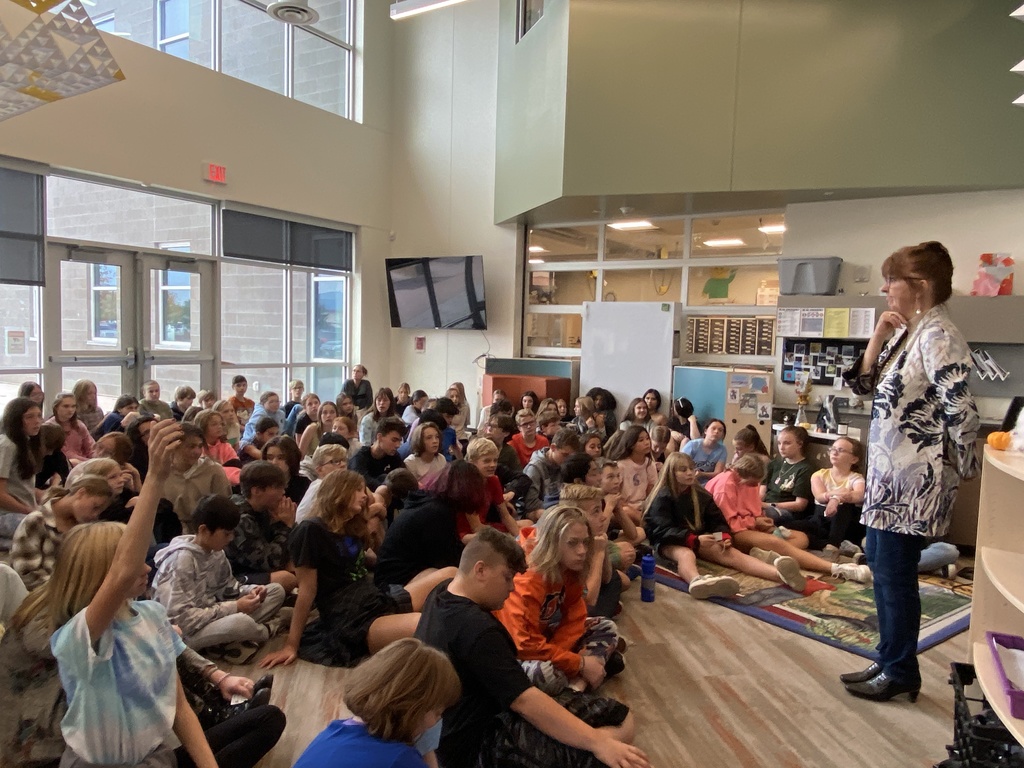 Hawk Walk 2022 is underway!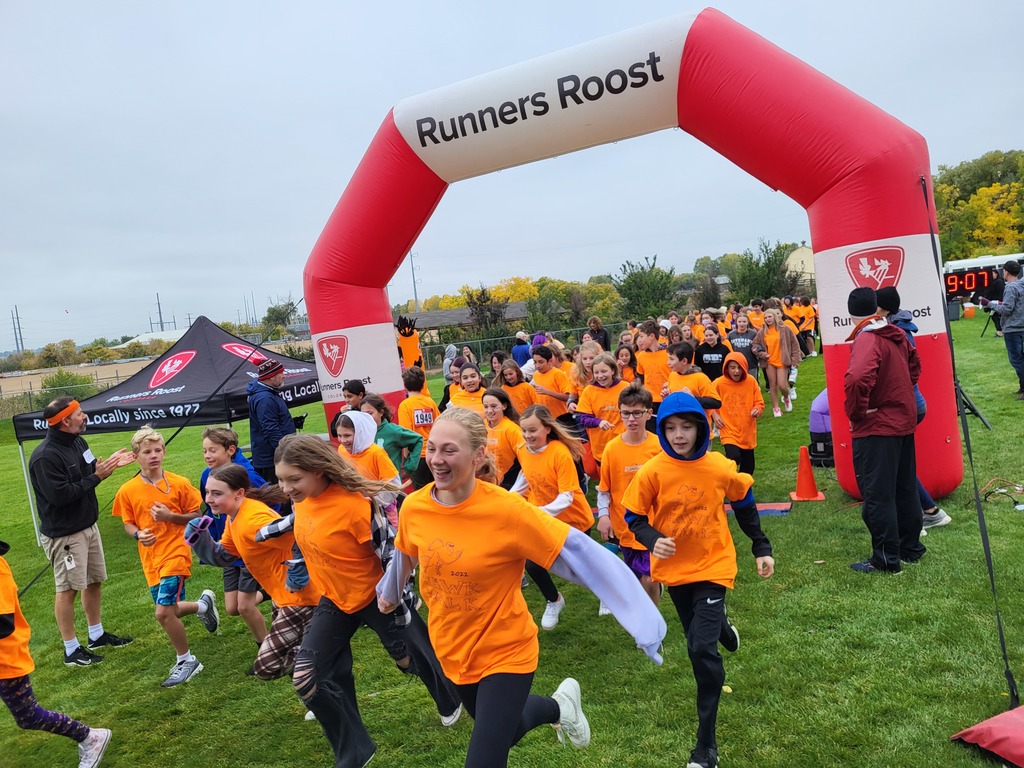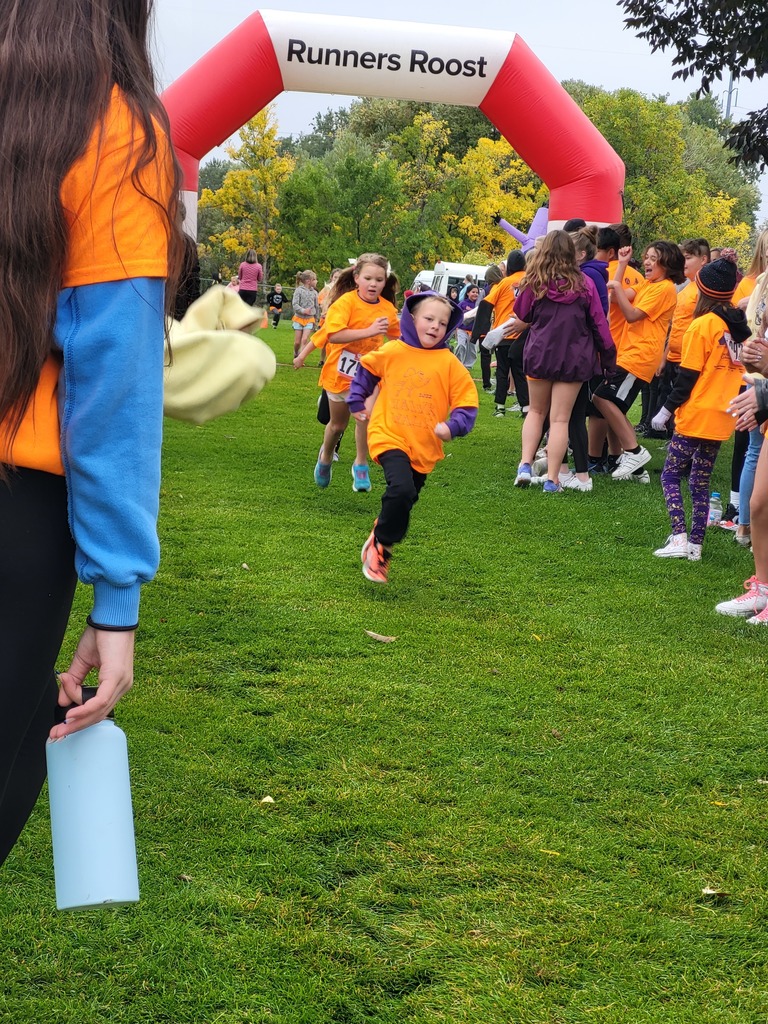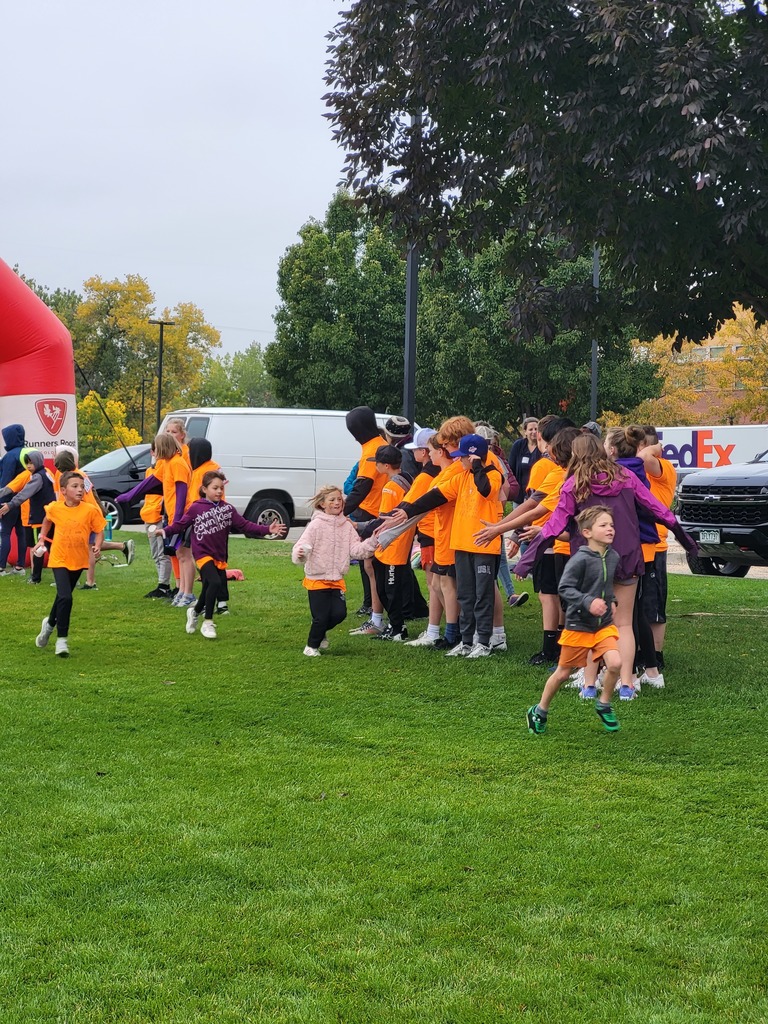 We are looking forward to hosting the Volleyball Consolation Championships for the NCAC. There will be a $5 entry fee and we will be using the SW gym entrance near the playground. Come out and support our 7th grade team at 5:00!!

Nighthawk Sports in Action Volleyball NCAC Championship Tournament Quarter Finals 6th Grade Won in 2 against High Plains 8th Grade Lost in 2 against Severance Consolation Bracket Semi 7th Grade Won in 2 Next Up on Wednesday 6th at Conrad Ball @ 5:45 and 7th @ Home @ 5:00

Tuesday OCTOBER 4 there is a Boys Basketball Parent Meeting from 5:30-6:30 in the Commons at the 4-8 Building. Please plan on coming if you are interested in trying out for the middle school boys' basketball team. Sports packets are due before athletes are allowed to tryout.

Nighthawk Sports in Weekend Action JV Volleyball at the NCAC JV Tournament 6th Grade Lost in Final to get 2nd 7th/8th Grade fought hard to get 4th Cross Country at Sweetheart Invite Girls had two runner in top 5 getting 6th Place and Boys got 10th place out of 21 teams

Nighthawk Nation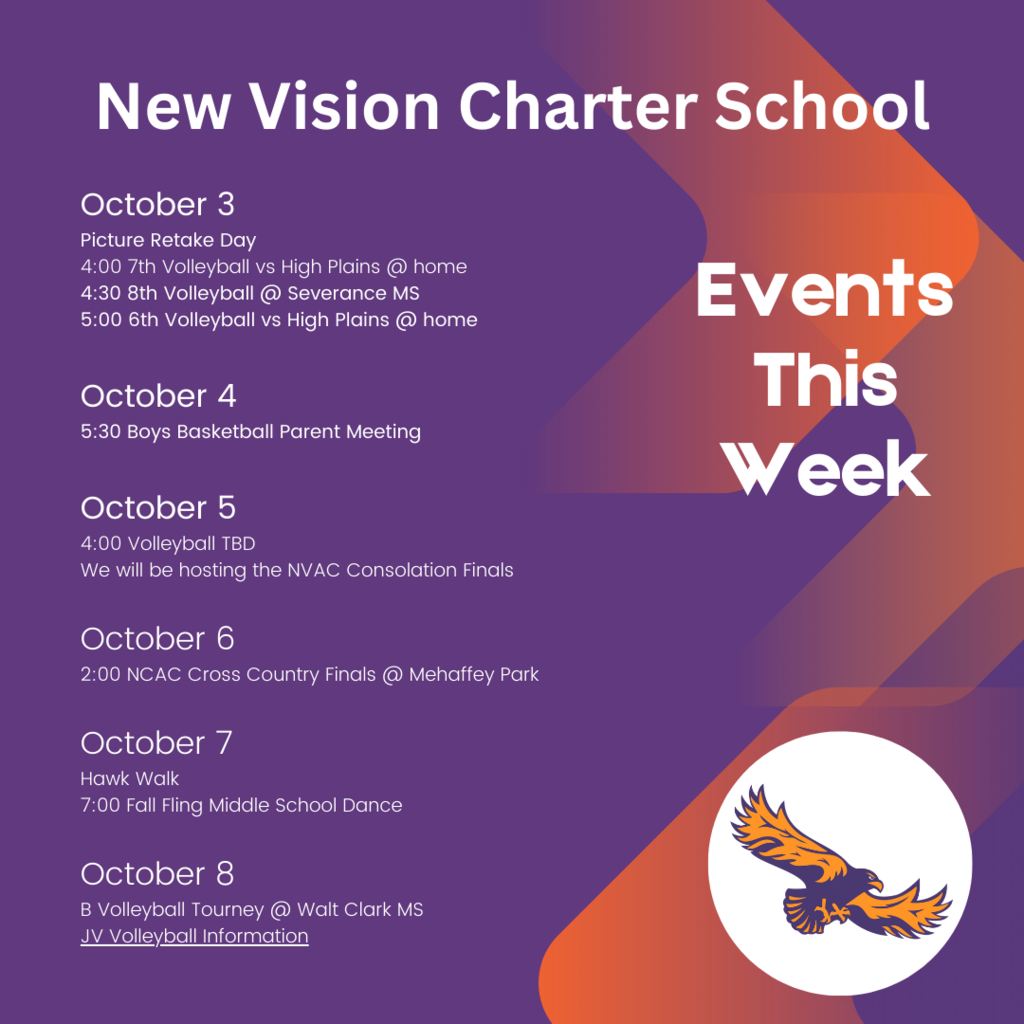 The NCAC Volleyball tourney starts Monday. Our 6th grade team will play High Plains at home at 5. The 7th grade team will also play High Plains at home starting at 4. The 8th grade team will travel to Severance with the game starting at 4:30. Good luck to all the girls!!!

Nighthawk Sports in Action Volleyball against High Plains School 6th Grade Lost in 2 7th Grade Won in 2 and 8th Grade Won in 3

Nighthawk Sports in Action Volleyball against Riverview School 6th Grade Won in 2 7th Grade Won in 2 and 8th Grade Won in 2

Boys Basketball Parent Information Night is schedule for Tuesday, October 4th at 5:30 pm in the commons area. Please plan on attending if your student is interested in playing Boy's Basketball for the 2022-23 school year. We will be discussing expectations for the season.

Nighthawk Sports in Action Boys' Soccer Fell to Frontier Academy 1-3 Volleyball against Walt Clark Middle 6th Grade Won in 2 7th Grade Lost in 2 and 8th Grade Won in 2

We are looking for a 7th-grade boys basketball coach who understands the game of basketball. As a coach, you will be responsible for instructing players during practice and games, developing skills for the team and individual players, communicating with all stakeholders, and providing mentorship to athletes. This is a stipend position, and you will need to be able to coach from October 10th to December 10th. Practice times are 3:45-5:15 and games are Monday's and Wednesday's. If you are interested, don't hesitate to get in touch with Scott McNutt at
smcnutt@newvisioncharterschool.org
.

Hey Nighthawk Nation! The NVCS Fall 2022 Book Fair is just one week away! September 26th-30th NVCS 4-8 Campus Library at 299 Peridot Ave Monday, Wednesday, Friday: 4:30-5:30 & Tuesday, Thursday: 4:30-7:30 and Anytime online! Here's what you can do to get ready for our book fair! 1. Set up an e-wallet account for your student! This allows family and friends to contribute to their account! It's basically a digital wallet that allows multiple people to contribute funds to your student's book fund. 2. Ask your child's teacher for their e-wallet link, so that you can contribute money to books and supplies for our classrooms here at NVCS. 3. SIGN UP TO VOLUNTEER! We appreciate any help we can get!
https://www.signupgenius.com/go/10c0e45a4aa29abfcce9-nvcs
4. Browse the digital catalog! We have lots of exciting new releases to share with you this year! E-wallet accounts, online catalogs, and online shopping can be found at
https://bookfairs.scholastic.com/bf/newvisioncharterschool
See you soon! -Sarah Lesko and Rachel Bravo Questions? Contact us!
slesko@nvcs.school
or
rbravo@nvcs.school